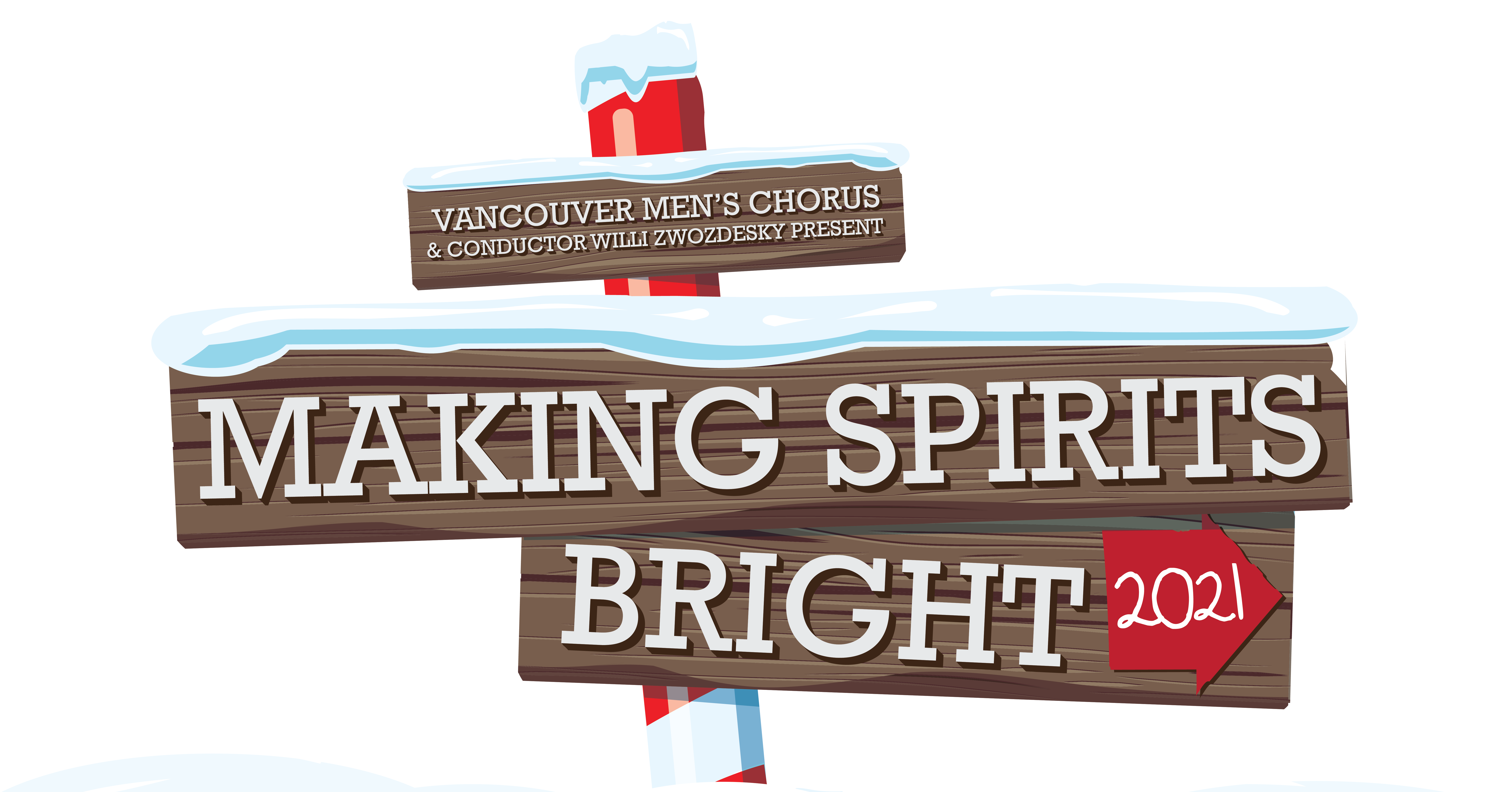 Vancouver Playhouse
(at 85% capacity)
Dec 4 at 3 p.m. and 8 p.m.
St. Paul's Anglican Church
(at 60% capacity)
Dec 8-10 at 8 p.m. and Dec 11 at 3 p.m.
Ticket Price
General admission: $40 and $45
Patron tickets: $90 and $95
We are back to kick off your holiday season, LIVE!
Join the Vancouver Men's Chorus as we celebrate more than 40 years of our "Making Spirits Bright" holiday season celebration! Let us take you on a journey from the past, to the present and future as we perform some of your old favourites, current hits, and perhaps even some classics-to-be!
This concert is uniquely designed to allow our full chorus to sing together safely—you will experience the Vancouver Men's Chorus transforming and intersecting with each other during the show, while delivering some of our most beautiful music to you.
Whether you've succumbed to the Yuletide or have yet to shake off the humbugs, let the VMC's return to the live stage send you off into the holiday season with cheer to brighten the rest of your 2021!
Two venues, same fantastic show
This year we will present in two venues—at the historic, beautiful St. Paul's Anglican Church, where we have sung for the past two decades, and at the incredible Vancouver Playhouse! We hope that by having two venues, the show can be accessible to more audiences and allow patrons to maintain proper distancing according to provincial health guidelines. Rest assured, MSB 2021 will be of the same, high-quality choral and entertainment experience you've come to expect.
Tickets for both venues will be sold at partial capacity to allow distancing between groups.
Your safety is important to us
Proof of vaccination is required to attend Making Spirits Bright 2021. The VMC has been following provincial COVID-19 safety guidelines throughout rehearsals of this concert. Both venues require singers, staff, volunteers, and audiences to be fully vaccinated, in addition to mandatory wearing of masks in all public indoor settings for all people born in 2016 or earlier (ages 5+). For the latest information on COVID-19 procedures at Vancouver Civic Theatre venues including the BC Vaccine Card and Mask Mandate, please visit the VCT COVID-19 Updates Page here.
Patron support
Considering becoming a patron of the VMC! For an extra $50, you will get the best seats in the house reserved, plus you will receive a $50 tax receipt. It's really a win-win!
Reserved Seating Patron Tickets

General Admission Tickets