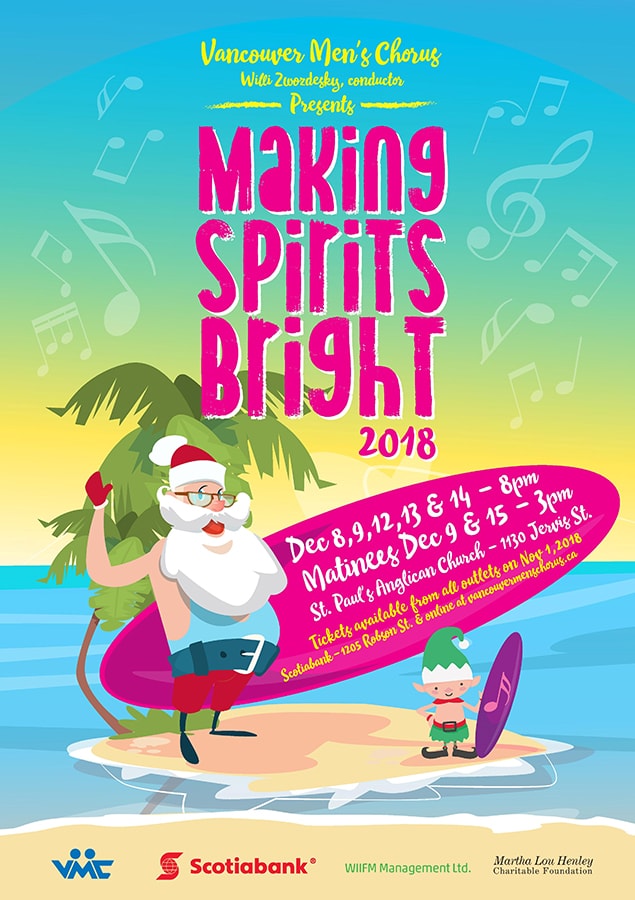 Please note:
Gen Adm tickets are no longer available at:
Scotiabank - Robson @ Bute, Vancouver
Please note:
Tickets purchased online are
not mailed
. They are available for pick up at the venue prior to the start of the performance.
A maximum of 12 tickets per show may be purchased in a single transaction.
Ticket prices shown below include all processing fees, venue fees and service charges
Reserved Seating Patron Tickets
$50 tax receipt issued in name of purchaser
MSB Patron: Wed Dec 12 - 8:00
MSB Patron: Thu Dec 13 - 8:00
MSB Patron: Fri Dec 14 - 8:00
MSB Patron: Sat Dec 15 - 3:00
General Admission Tickets

MSB Gen: Wed Dec 12 - 8:00
MSB Gen: Thu Dec 13 - 8:00
MSB Gen: Fri Dec 14 - 8:00
MSB Gen: Sat Dec 15 - 3:00