Conductor & Artistic Director, Willi Zwozdesky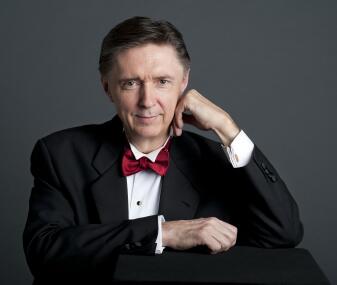 Willi Zwozdesky is widely-known as a choral conductor and for his work as an arranger, which join together to form a large part of an active musical career that also includes music publishing and arts management. A native of Alberta, Zwozdesky later moved to Seattle, where he completed a Master of Music in choral conducting and a Master of Arts in music theory at the University of Washington in 1981. Following his move to Vancouver in that year, he established himself as a leader in the city's cultural community, working in choral music, education, musical theatre, and most notably, as the conductor of the Vancouver Men's Chorus, a position he still holds today. He also trained in arts management at The Banff Centre School of Management and at Simon Fraser University in Vancouver.
At the core of Zwozdesky's career are his choral arrangements, many of which regularly appear in concert programs and recordings across Canada and abroad. His choral music has been performed by leading choirs, including the Vancouver Chamber Choir, Pro Coro Canada, Elektra Women's Choir, the Seattle Men's Chorus, Turtle Creek Chorale, MUSE – Cincinnati Women's Choir, Pandora's Vox, and Chor Leoni Men's Choir. His most recent commissions include an extended suite of traditional and original Ukrainian New Year carols for the Ukrainian Male Chorus of Edmonton.
In 1990 he established Rhythmic Trident Music Publishing, which focuses on his own and new Canadian work. An active choral clinician and adjudicator, Willi has also volunteered on a number of national and regional organizations, including the Canadian Music Centre, GALA Choruses, Inc., the World of Children's Choirs 2001, and the Association of Canadian Choral Communities. In 2004, his dedication to choral music was recognized with both a Legacy Award from GALA Choruses for his contributions to the gay and lesbian choral movement and a Willan Award from the British Columbia Choral Federation for outstanding service to British Columbia's choral community. In addition to his freelance work, he serves as the Executive Director of the British Columbia Choral Federation.
In 2007, Willi Zwozdesky received the Lifetime Achievement Award for his 25 years of service conducting The Vancouver Men's Chorus.

Resident Accompanist, Stephen Smith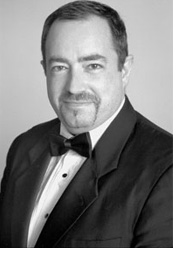 Stephen Smith grew up in rural Nova Scotia, where he sang and played the piano from an early age. After initial studies in his home province in both piano and organ, he attended the Royal Northern College of Music in Manchester, England. While there he participated in national and international competitions, and won numerous awards and distinctions. Since 1990, Stephen has lived in Vancouver, obtaining his doctoral degree in piano performance from the University of British Columbia as a student of Jane Coop, and contributing to the musical life of the city as a performer, teacher, adjudicator, conductor, and composer.
He has been the resident accompanist of the Vancouver Men's Chorus since 1991. From 1998 to 2012 he also directed Synergy, the VMC's acappella ensemble. Stephen has accompanied Elektra Women's Choir since 2001. After 10 years as the Vancouver Bach Choir's assistant conductor, he currently serves as their accompaniast. In May 2006 Stephen received the BC Choral Federation's Joyce O. Maguire Award for outstanding long-term service as an accompanist.
Stephen's choral compositions and arrangements are frequently performed and recorded across North America and beyond, and he has been commissioned by such entities as the Vancouver Chamber Choir, the National Youth Choir of Canada, the Canadian Broadcasting Corporation, and the American Choral Directors' Association. His work as both pianist and composer can be heard on dozens of CDs in commercial release, including a solo disc of classical piano miniatures entitled Kaleidoscope, available on iTunes.

Recordings by Stephen Smith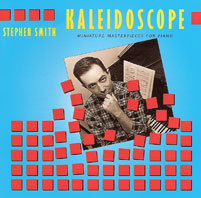 Stephen's 1997 CD of classical piano miniatures, Kaleidoscope, is now available on iTunes! You can listen to 30-second clips of each song, buy the whole album for $9.99, or purchase individual tracks 99 cents each. You can also give the album to another iTunes user or even write a review of it!