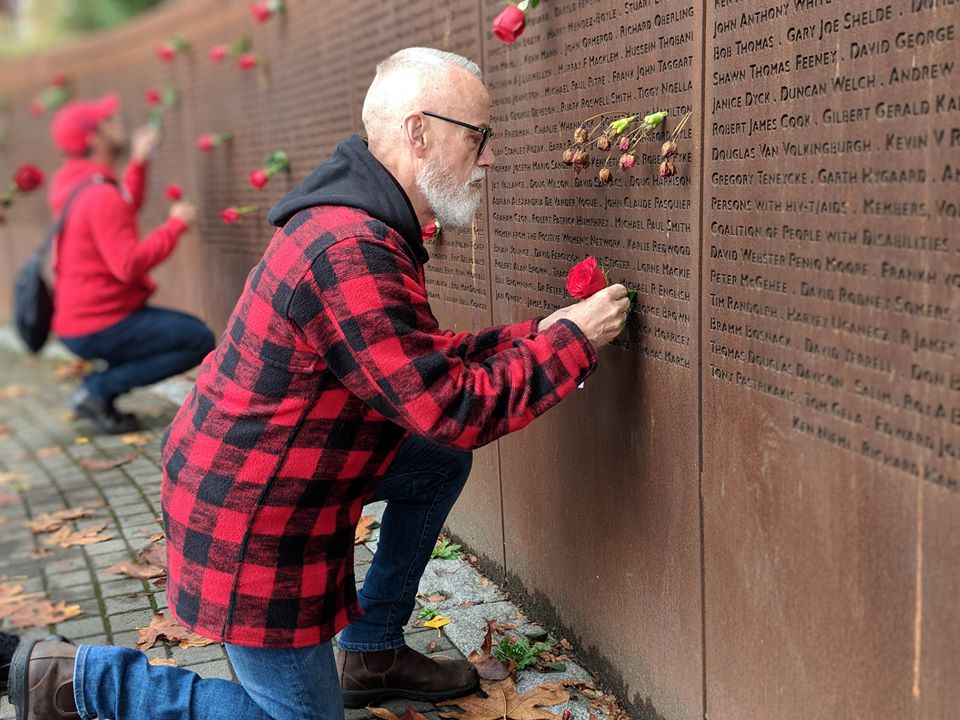 2019 Vancouver AIDS Walk
The chorus knows firsthand the devastating effects that HIV and AIDS have had on our community. We continue to proudly support the AIDS Walk in honour of our members, friends and family who have been affected by the virus, as well as promote HIV education, treatment and prevention for future generations.
Please consider donating to our AIDS Walk Team online here.
We also will be performing at the Vancouver AIDS Memorial, Sunset Beach (map) on Sun, Sep 22 between 11 a.m. – 1 p.m. Please come and join us to remember the lives we lost too soon.
Learn more about the history and impact of the Vancouver AIDS Walk by clicking here.
Making Spirits Bright 2019
Evergreen plants and red holly berries, gifts of gold, and fluffy blankets of pure white snow: despite the dark of winter, the holidays are full of gorgeous colours that evoke a special festive feeling. And whether you celebrate the Solstice, Hanukkah, Christmas, or Kwanzaa, each holiday adds a different hue to our diverse culture. Join the Vancouver Men's Chorus as we celebrate the Colours of Christmas and let us add some sparkle to your winter!
Performance
Dates:
 Dec 7, 11, 12 & 13 – 8 p.m., and Dec 7, 8 & 14 – 3 p.m.
Venue:
 St. Paul's Anglican Church – 1130 Jervis St. (
map
)
Doors
 @ 7:15 p.m.
Show
 @ 8:00 p.m.
Tickets
Patron Tickets ($90-95)
Available 10 a.m. on Oct 25, 2019 online (includes tax receipt, reserved seating, no line ups)
General Admission Tickets ($40-45)
Available 9:30 a.m. on Oct 25, 2019 from Scotiabank at Robson @ Bute;
and 10 a.m. on Nov 1, 2019 online
Stay Connected to the VMC