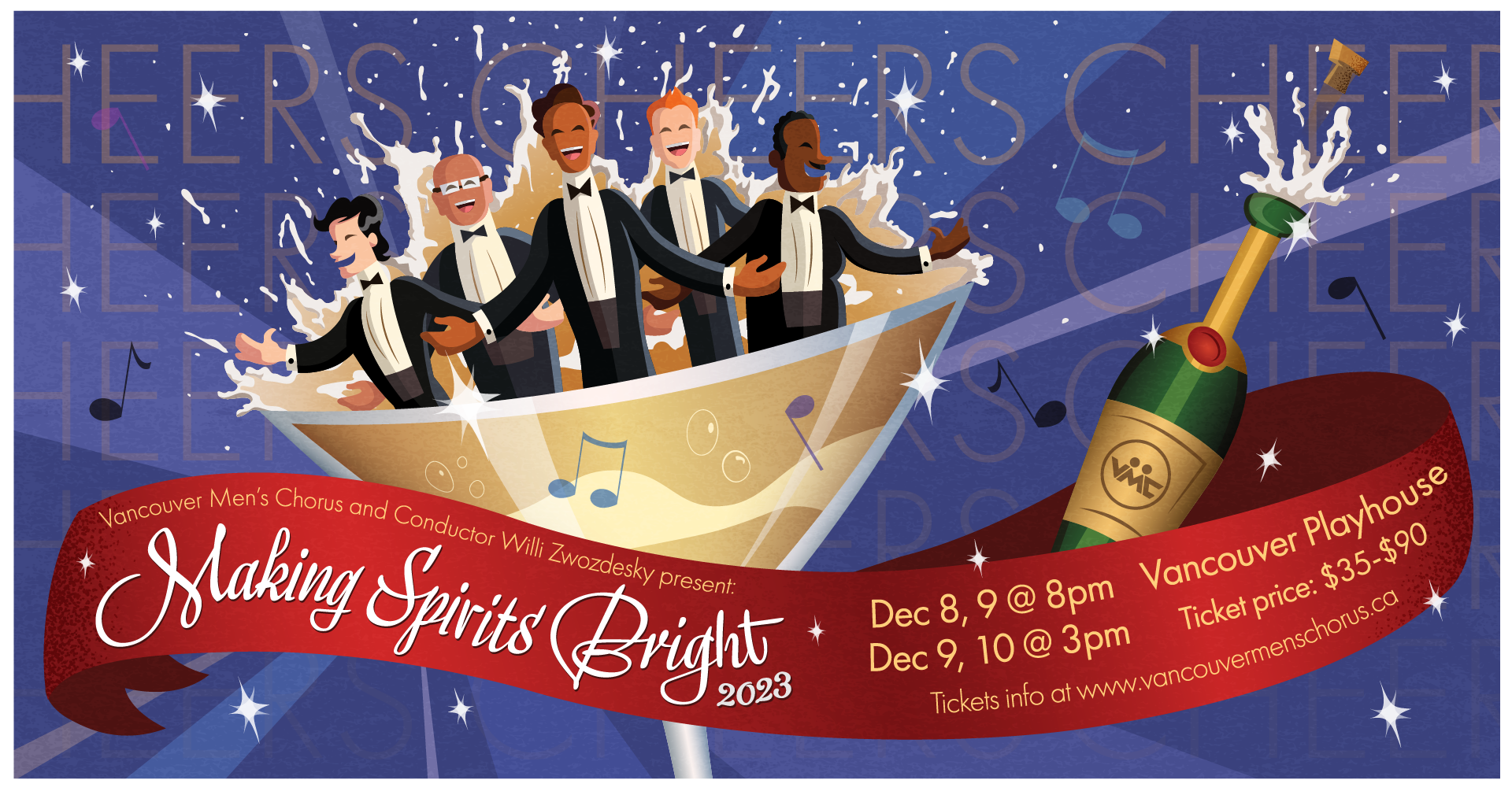 Cheers to another year!
Shorter days? Greyer skies? We all know what that means! It's time to pull out your gayest apparel because the Vancouver Men's Chorus's legendary Making Spirits Bright performances are right around the corner!
Whether it's for the first time, 43rd, or somewhere in between, join us as we toast the festive season with an effervescent array of sparkling songs, fizzy fun, and heartwarming harmonies! Making Spirits Bright 2023 will take you on a musical sleigh ride where new and old memories twinkle and shine. And, as always, enjoy the fun in just the right measure.
We Are The Vancouver Men's Chorus: The Movie
At a dinner party in the fall of 2015, filmmaker Mark Halliday came up with an idea to work on a documentary style film featuring the beloved Vancouver Men's Chorus. Over the course of the next two years, Mark followed the VMC behind-the-scenes, captured thousands of hours of footage, and interviewed members of this tight-knitted chorus.
There was no script but, through the interviews, three themes became clear: the VMC has built and shaped a community for queer and gay men in the past four decades; their performances have changed their audience in the most unexpected ways; the chorus has became a chosen family and has integrated with the lives of its members forever. The interviews, combined with clips Mark filmed of the VMC performances in 2016 and 2017, provided an intimate snapshot of Canada's first GBTQ2+ chorus.
We Are the Vancouver Men's Chorus debuted at the 2018 Vancouver film festival 'Out on Screen' and was featured at the 2019 Atlanta film festival 'Out on Film', and later released on OutTV.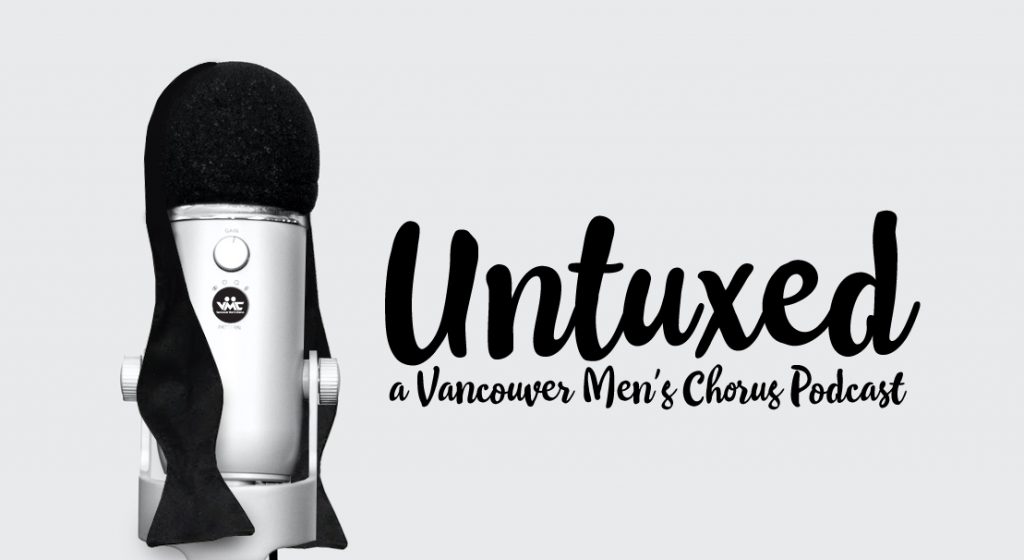 We Started a Podcast!
Well, what better way to get to engage with our members during the pandemic than to have a kiki via Zoom? Join our hosts Mikey Van Nen (Tenor 1) and Cale Tian (Tenor 2), as we kick off the 40th season of Vancouver Men's Chorus with
Untuxed

: a Vancouver Men's Chorus Podcast
. Dedicated to the legacy of VMC's first four decades, we share the stories of our members and our organization. Exploring beyond the stage as we share memories of singing, rehearsing, performing, and even a little bit of drag.
Listen and subscribe to Untuxed at anywhere you listen to your podcasts.
Stay Connected to the VMC