Still To Come This Season
VMC Performances in Victoria and Nanaimo
November 18th & 19th, 2017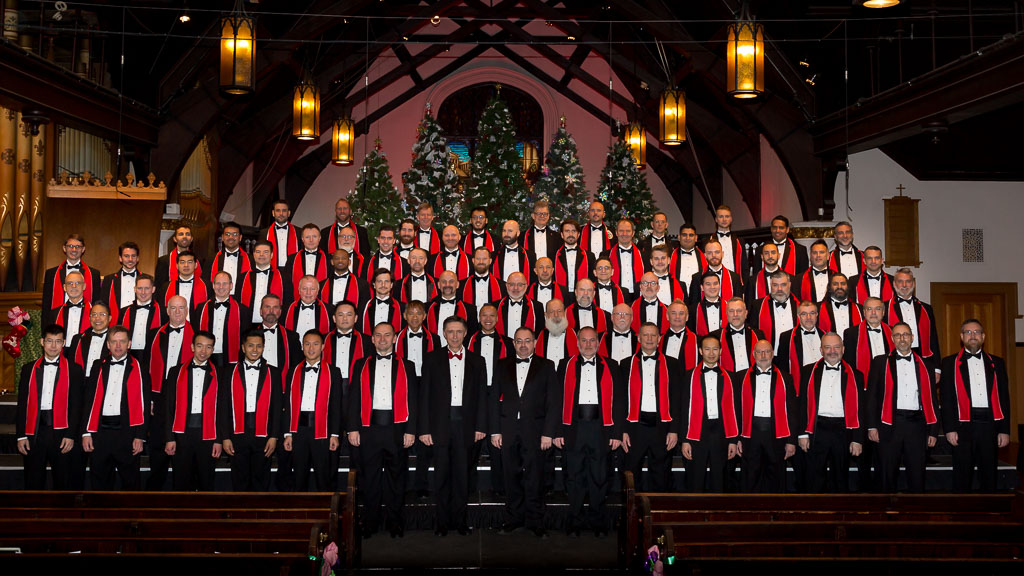 The Vancouver Men's Chorus is Canada's first gay chorus & one of Canada's premier singing ensembles. Now celebrating their 36th concert season! The Vancouver Men's Chorus last two Victoria shows in 2014 were sold out – so BUY your tickets early!
Victoria Performance
Saturday, November 18, 2017 @ 7.30pm
Venue: First Metropolitan United Church 932 Balmoral Rd, Victoria BC V8T 1A8

A Cappella Plus, under the direction of Patricia Plumley, is pleased to be collaborating with their friends, The Vancouver Men's Chorus and the VI Symphony Children's Choir to commemorate Canada's 150th anniversary in a celebration of Canadian community.
Together, the three choirs represent a microcosm of Canada: men, women and children of all ages, races, cultures, religions and walks of life. The program includes music that promotes unity, belonging, acceptance, inclusivity and mutual respect.
Join us as 230+ proud Canadians create a vision for our future as they raise their voices in song.
A Cappella Plus is a Nanaimo based group that celebrates the joy of song. Learn more at www.acappellaplus.ca.
The Vancouver Men's Chorus with Artistic Director, Willi Zwozdesky, dedicates itself to presenting high quality musical entertainment. www.vancouvermenschorus.ca.
The VI Symphony Children's Choir, directed by Patricia Plumley, is a group of students in grades 6-8 who love to sing! www.vancouverislandsymphony.com
Tickets on sale 11:00am Saturday Sep.16th

Early Bird: $30.00 (including all fees) thru Oct.10th
Regular: $32.50 (including all fees) starts Oct.11th
Groups of 6+ : $27.50 (including all fees)
Nanaimo Performance
Sunday, November 19, 2017 @ 2.30pm
Venue: The Port Theatre125 Front St, Nanaimo BC V9R 6Z4
Stay Connected to the VMC
2018: VMC in Calgary & St John's

Unprecedented Travel Plans
Never before has the VMC had such a wonderful opportunity in the same year to travel across the country and represent our beautiful city at two of Canada's most prestigious national choral events.
What a journey the VMC is on! Now in its 37th season, and with a solid track record of contributions to the arts communities within Canada, USA and abroad, we are so honoured to have been invited to the Choral Canada "Podium: On The Edge" festival in 2018. This puts the VMC on the national mainstage of Canadian choral music, and is a tremendous testament to the years of dedication, perseverance, and hard work that many hundreds of people have contributed to the continued success of the VMC over the years.
In addition, our attendance at the Unison LGBTQI2+ Choral Festival every 4 years is always hotly anticipated, and expected. The VMC were pioneers all those years ago back in 1981, as the first gay chorus in Canada. At Unison, we celebrate such achievements in song with our LGBTQI2+ brothers and sisters from across our great nation.
Read more here about our fabulous upcoming travels, and on how you can help send the VMC to Calgary and St John's